Installation of SMART GLASS solution with bars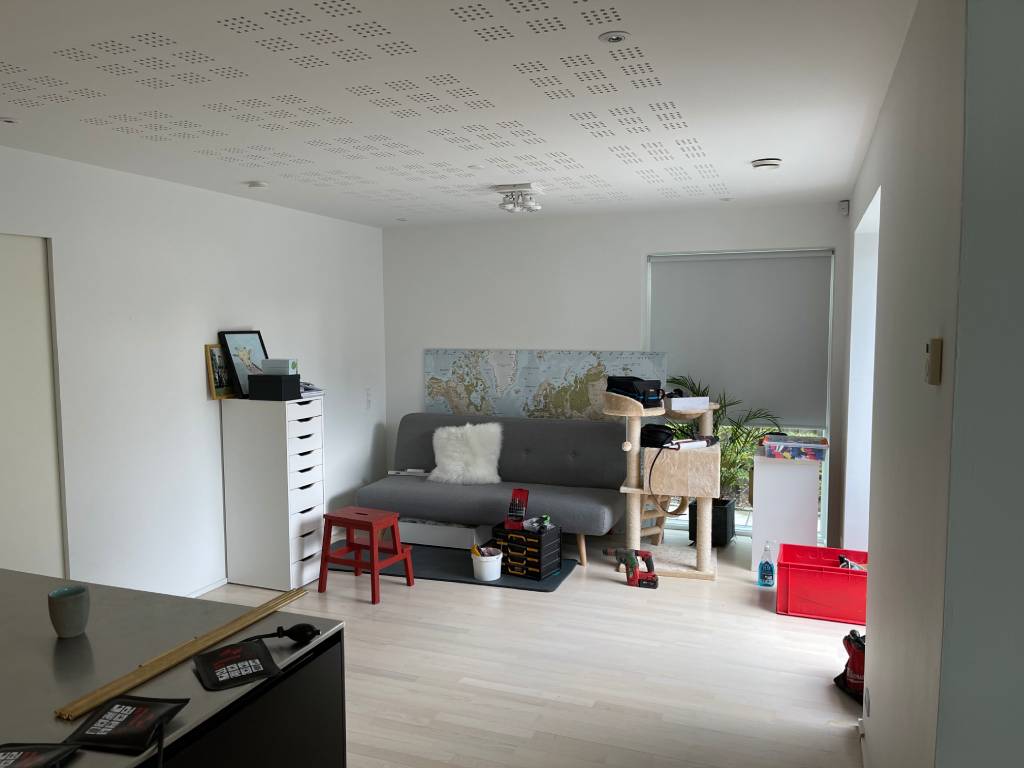 Step 1 - Placing SMART GLASS
The location of the solution must be found and control measurement takes place once again before drilling and cutting foot panels.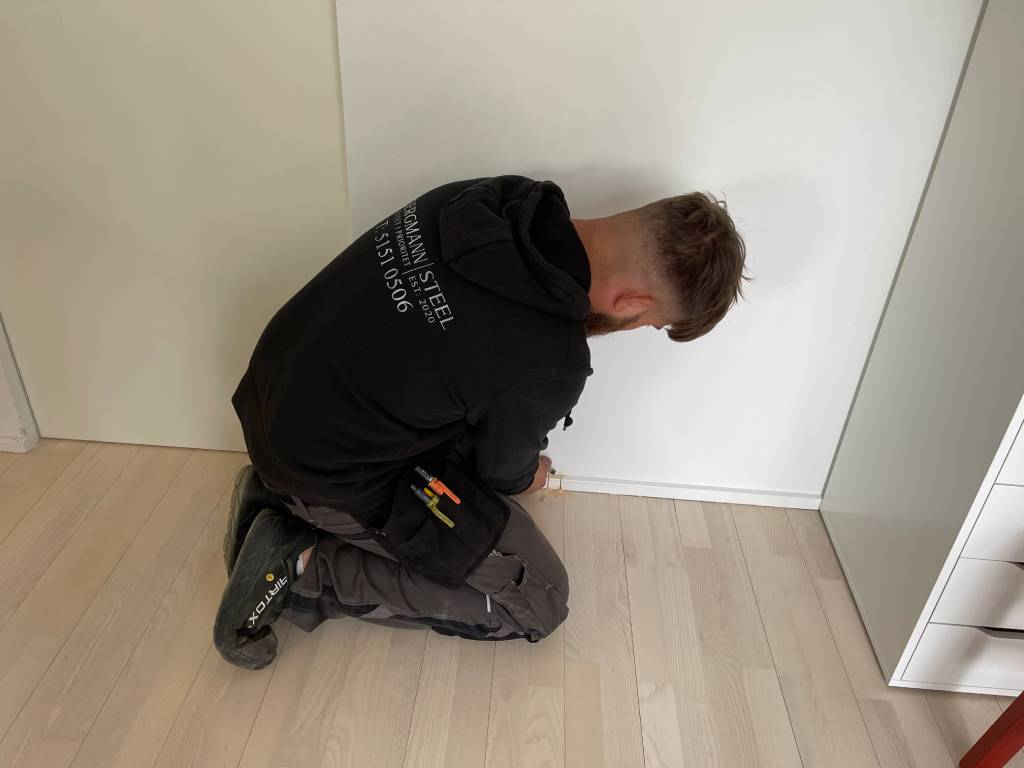 Step 2 - Cutout in foot panel with finecutter
Foot panels are cut to size with finecutter so that the solution can be inserted into the wall and fits in the width.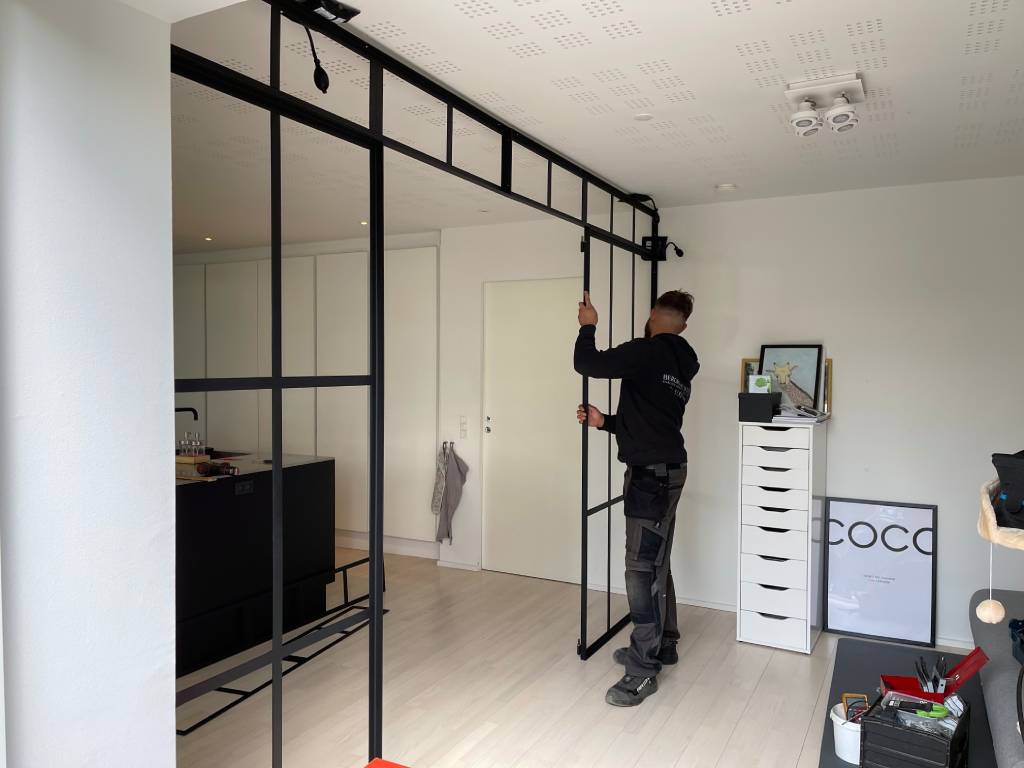 Step 3 - Setting up the frame
The frame is set up and in tension with wedges and spacer blocks, so that the frame can be adjusted and put in cotton wool.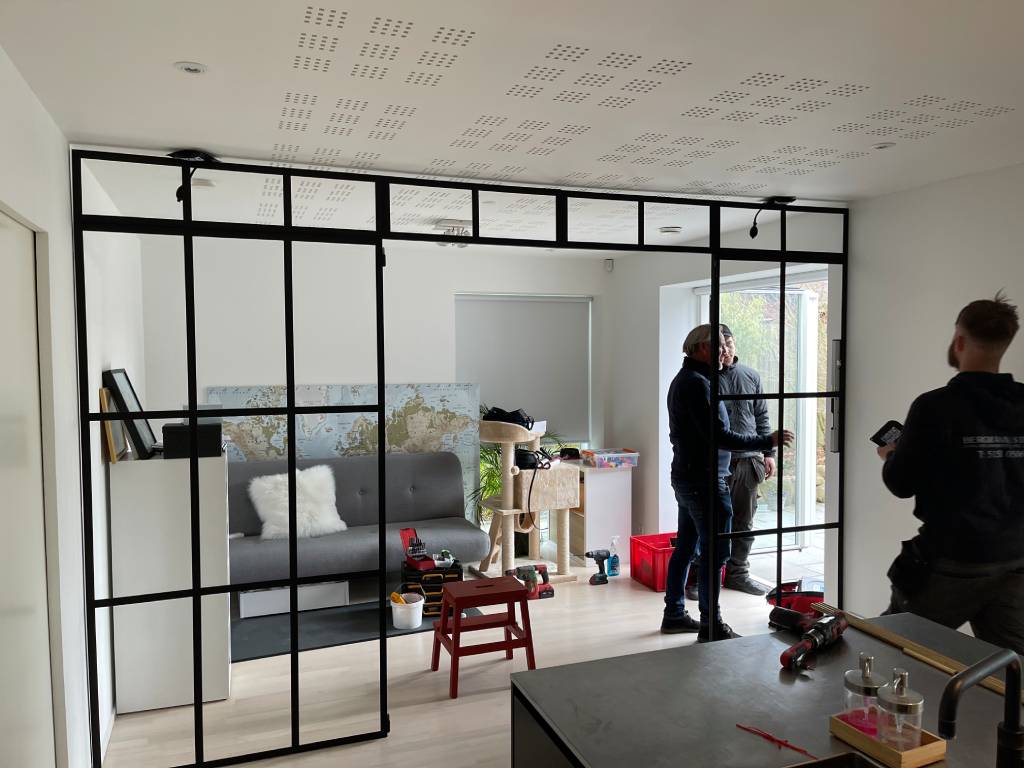 Step 4 - Frame is adjusted and put in cotton wool
It is important that the solution is in cotton wool and adjusted correctly before it is drilled into the floor, wall and ceiling.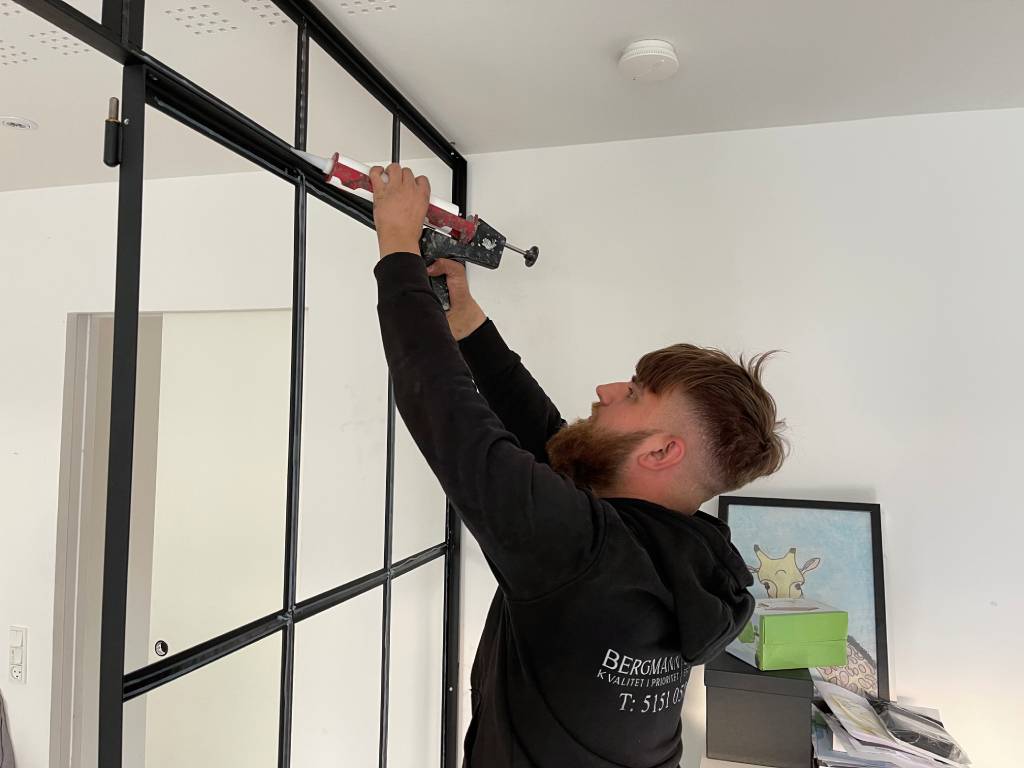 Step 5 - Grout in the edge of frames
The glass must be inserted in the frames and therefore the joint must be grouted so that the glass is firmly attached to the frame.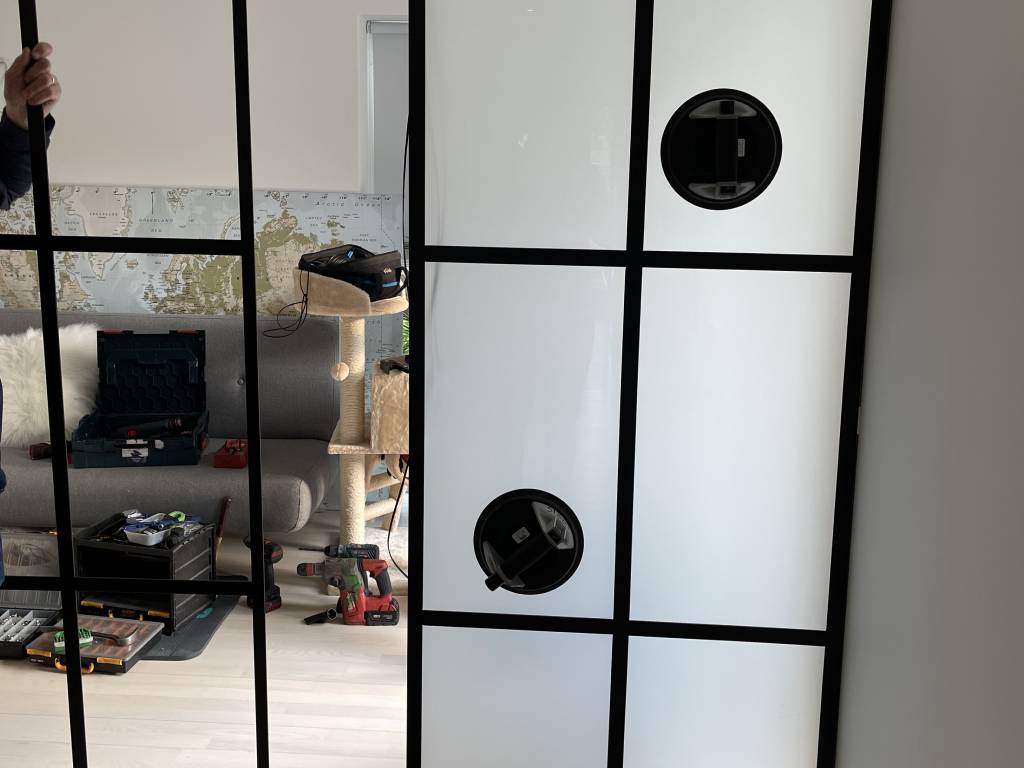 Step 6 - Install SMART GLASS
When the frames have been set up and have been grouted and taped, the glass is smartly placed in the frames.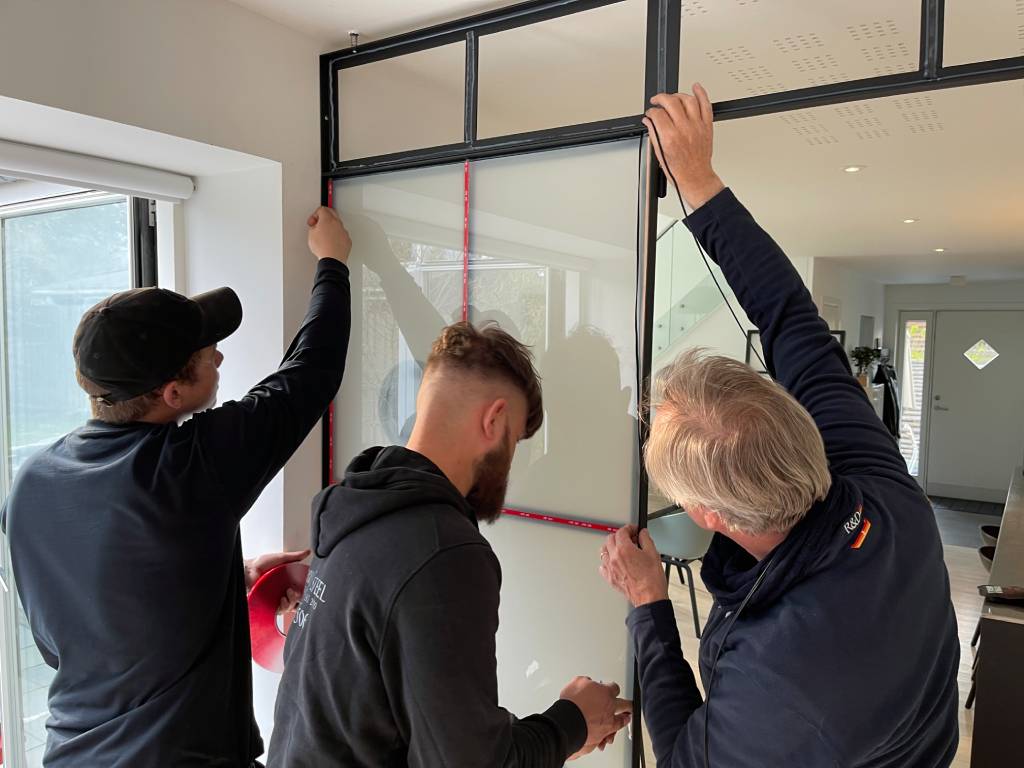 Step 7 - Apply double-sided adhesive tape
This solution is with bars on SMART GLASS, which are applied with joint and double-sided adhesive tape.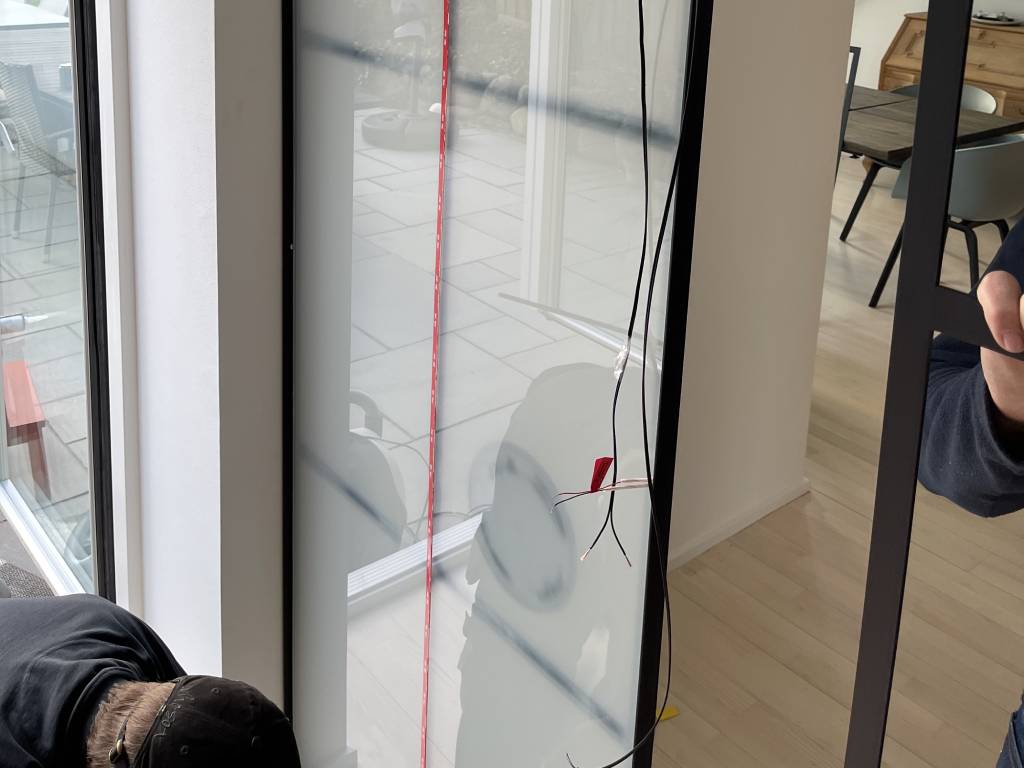 Step 8 - Cable routing and soldering
SMART GLASS must be connected and wires must be soldered together and hidden in the frames.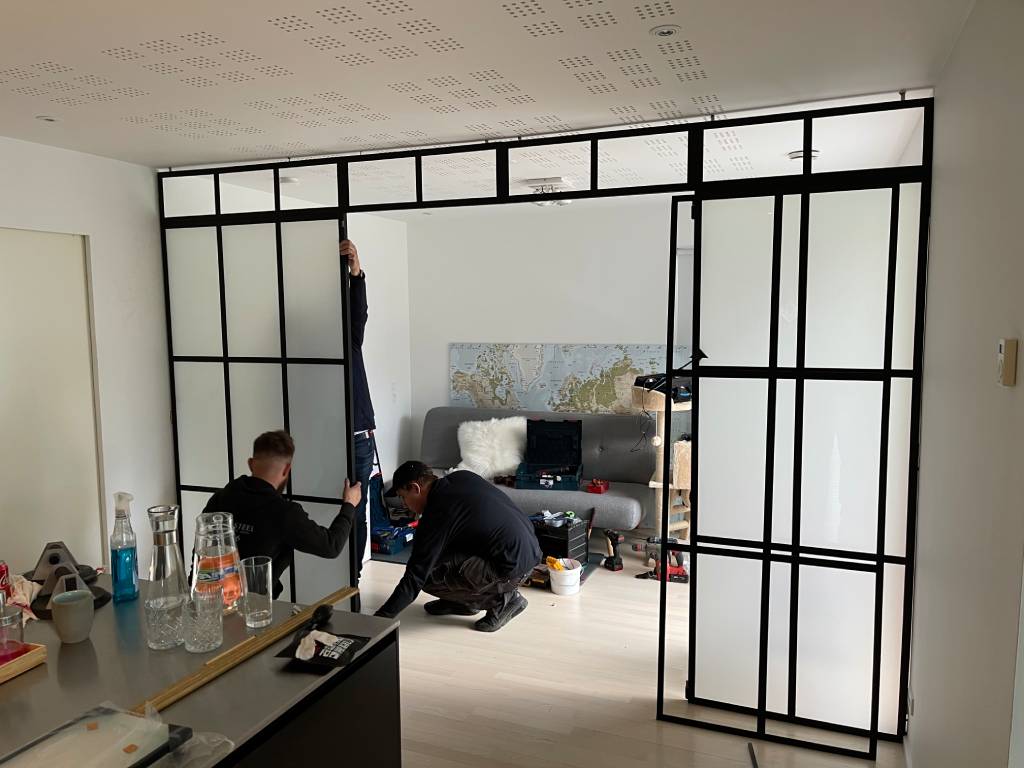 Step 9 - Adjustment and quality check
We adjust and quality check that the cables work and the glass is close to the frame.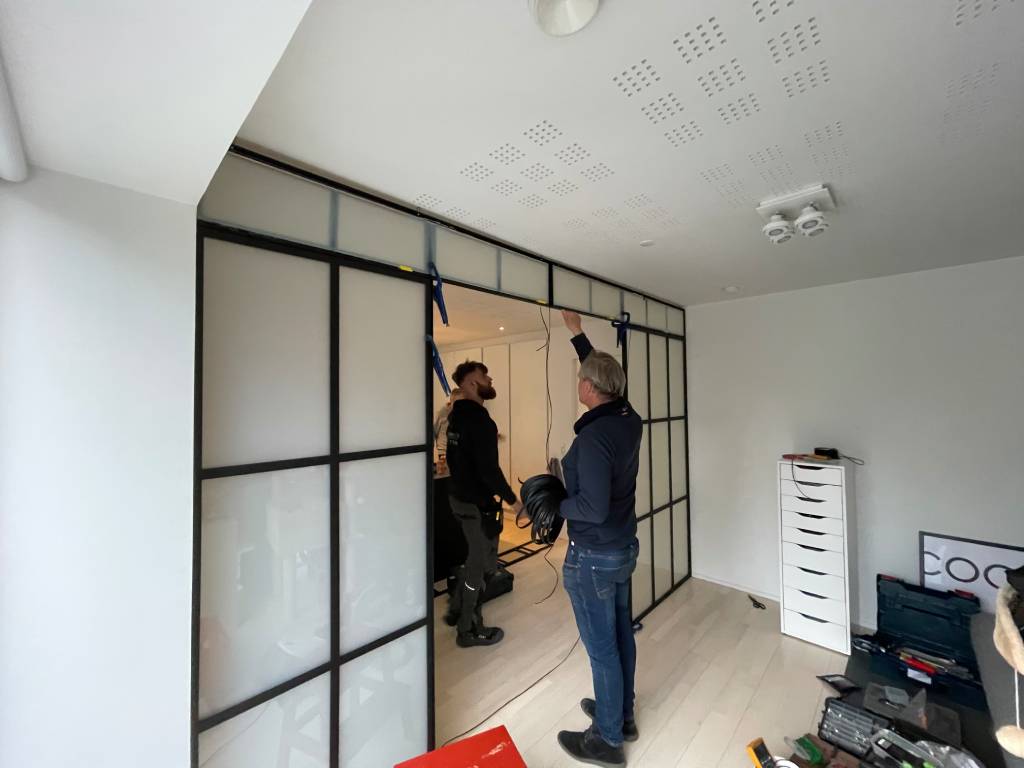 Step 10 - Fasten clamps
We attach lightning clamps in spans between glass and frames to ensure tightness and durability.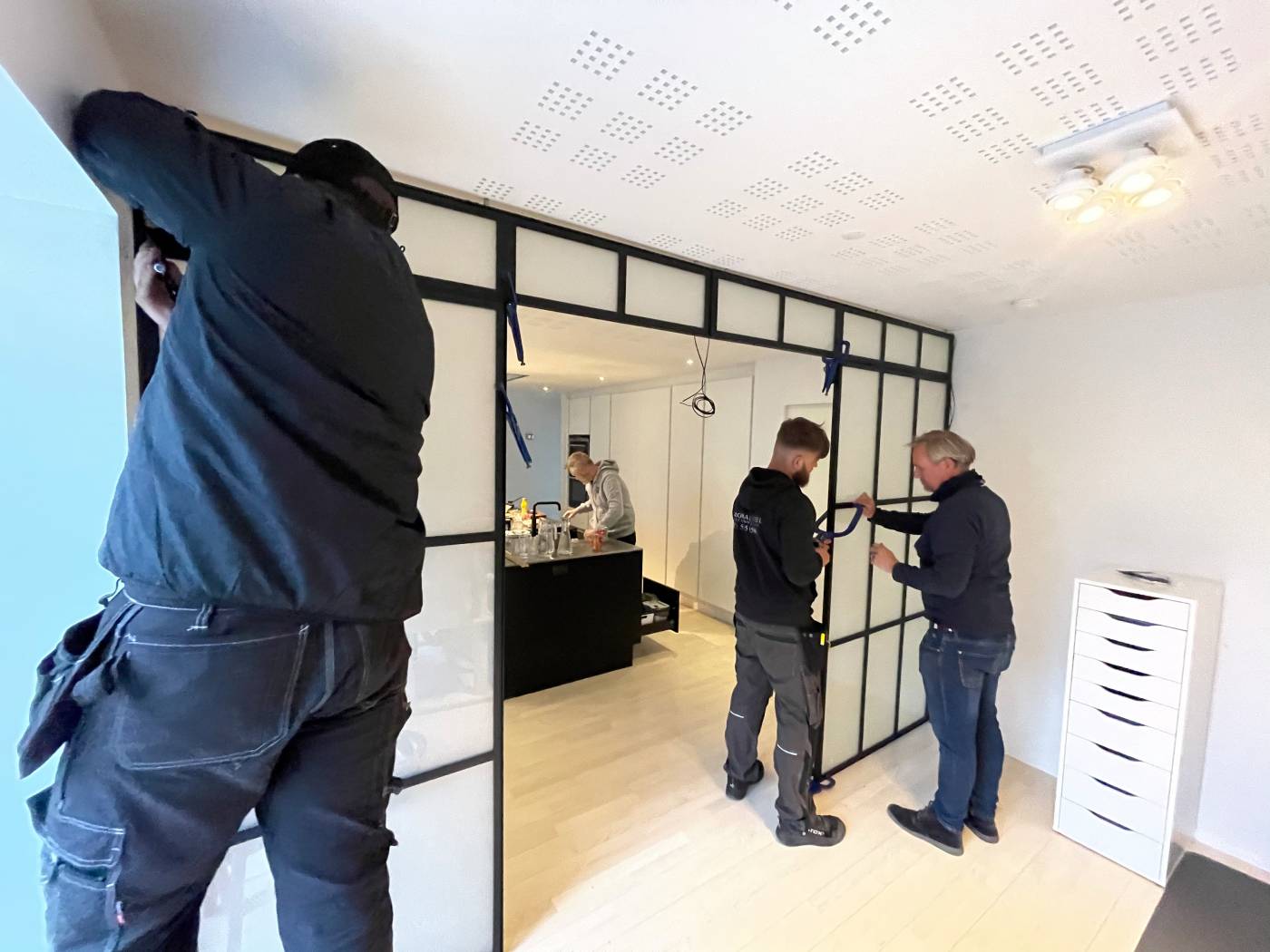 Step 11 - Attach bars to the other side
When the glass is stuck in the frame, slats are attached to the other side of the glass with lightning clamps.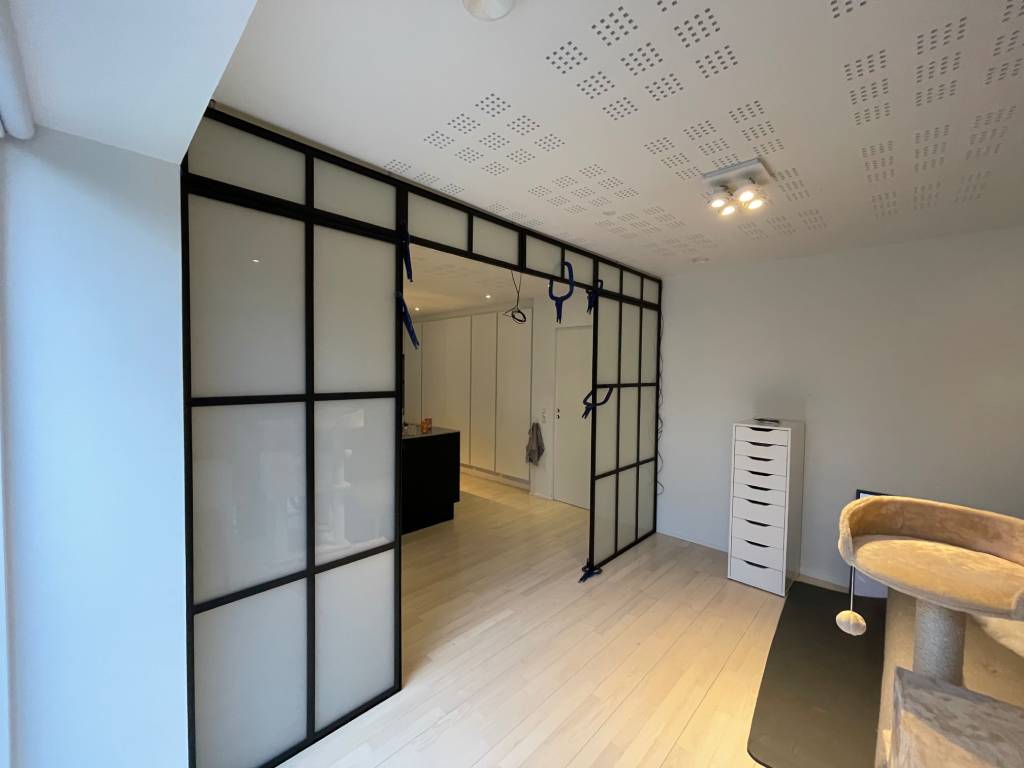 Step 12 - Drying time and finished solution
Finally, the solution must be allowed to stand with lightning clamps to harden and then the solution is finished.
How it works
Read more about how SMART GLAS works in practice
Technical information
Get to know the technical part about SMART GLASS
Price calculator
Calculate the price of smart glass and get the price immediately Niels Bendix
Absolutely nothing negative to say. Top service, fast delivery and super quality. Highly recommended. Tobias Brodersen
The entire team behind is top professionals and is ready with advice on the best smart glass solution. Michael Pedersen
Good experience from start to finish. Right from idea to finished solution, which gave us a nice and unique result. Ditte Riis Pedersen
Now keep up the good work at SMART GLAS. The warmest recommendations from here me, 5 stars.